Training

Kemo takes part in a number of training events organised by some of our industry partners throughout the year, including subjects such as signal processing, vibration shaker testing, modal analysis, accelerometer selection & use, filters and signal noise control. We will list course dates here, check for the latest information.
We also offer a range of online and onsite training courses ourselves on a wide range of topics, details below of the current courses.
If you have any training requirements please get in contact sales@kemo-india.com
FREE ONLINE WEBINAR
Accelerometers: Select, Mount & Test – December 7th 2022, 2pm IST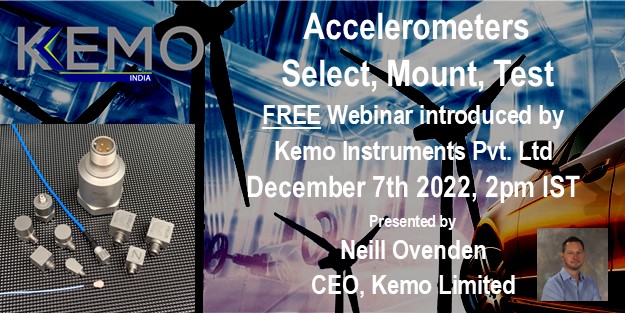 The primary aim of this seminar is to provide valuable practical information to engineers and managers, to improve their understanding, application and use of accelerometers, how they should be selected for different applications and how to maximise the accuracy of data from the sensor.
This seminar will cover the following topics:
A brief history of key vibration measurement principles
The principles of accelerometer operation & how they work
Types of Accelerometer, PE, IEPE, MEMS
Accelerometer selection, mass loading, sensitivity
Calibration
Importance of correct cable use, types of cable, what is 'low noise cable'
Dealing with noise and noise sources
Accelerometer mounting
Associated instrumentation
Neill Ovenden avoids the term 'veteran' of the testing industry but after 35 years it is inevitable. Starting as a vibration and trials test engineer in the Aerospace industry he progressed to work in the Defence, Automotive, Electronics and Industrial sectors within the product test and development field, throughout this time his work involved the use of accelerometers, vibration shakers, analysis equipment, explosives, environmental and most other testing regimes.
After a move into the world of technical sales & marketing with Data Physics, LMS and others, he spent 10 years as Managing Director of the accelerometer manufacturer DJB Instruments. In addition to this work he has also run his own consultancy and training company since 2007, specialising in training on site and at organised events.
Now as CEO of ESIG he is responsible for the global growth of the Kemo group which includes Kemo Instruments Pvt. Ltd where he is also a Director.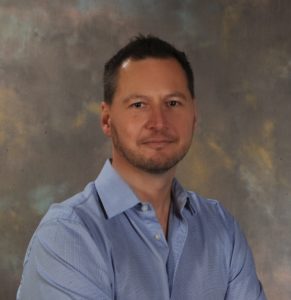 Register Now

Register Now for the Accelerometers: Select, Mount & Test Webinar, December 7th at 2pm IST.
Once registered we will send you the login details for the Teams Webinar