Piezoelectric Charge Accelerometers

Piezoelectric accelerometers (charge output) are the original design that utilise piezoelectric material to generate an electrical charge which is proportional to the applied acceleration. These devices have many benefits due to their higher operating temperature and robust design with no internal electronics to limit operational use.
Use of PE charge output accelerometers does need some care as they require high quality low noise cables with clean connectors that should always be kept clean of any dirt or contaminents. In addition they also require external charge amplifiers to convert the natural charge output into volts before being measured by DAQ or vibration controller hardware.
Our range of PE accelerometers will be extended soon with the release of several designs of triaxial accelerometers
In addition to PE charge output accelerometers we also supply a full range of IEPE accelerometers. These feature integral amplifier electronics, these can be connected directly to many DAQ systems.
PE accelerometers require charge amplifiers, Kemo have a wide range of solutions, visit our charge amplifier pages for details.
High Temperature General Purpose Monoaxial Piezoelectric Charge Output Accelerometers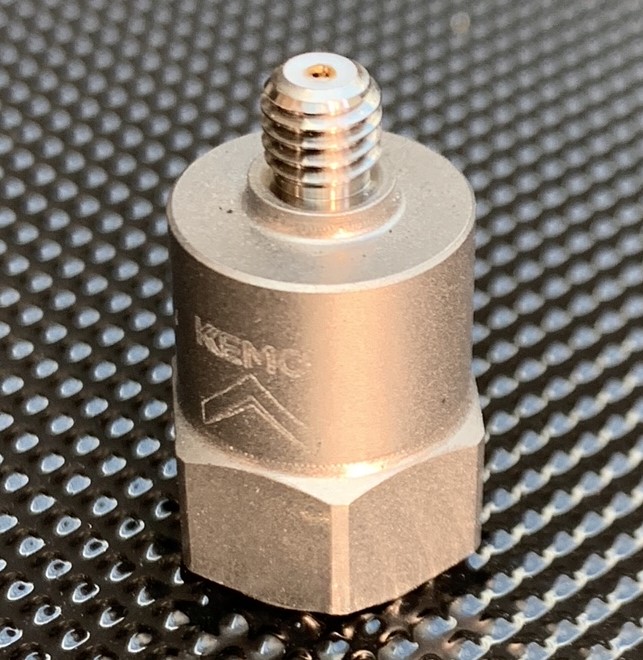 HGC30T-T
30pC/g
-55°C to +250°C
±1000g
12.5grams
14x23 (mm)
HGC30T-T
9kHz
Titanium
10/32UNF Microdot top connector
10/32UNF tapped base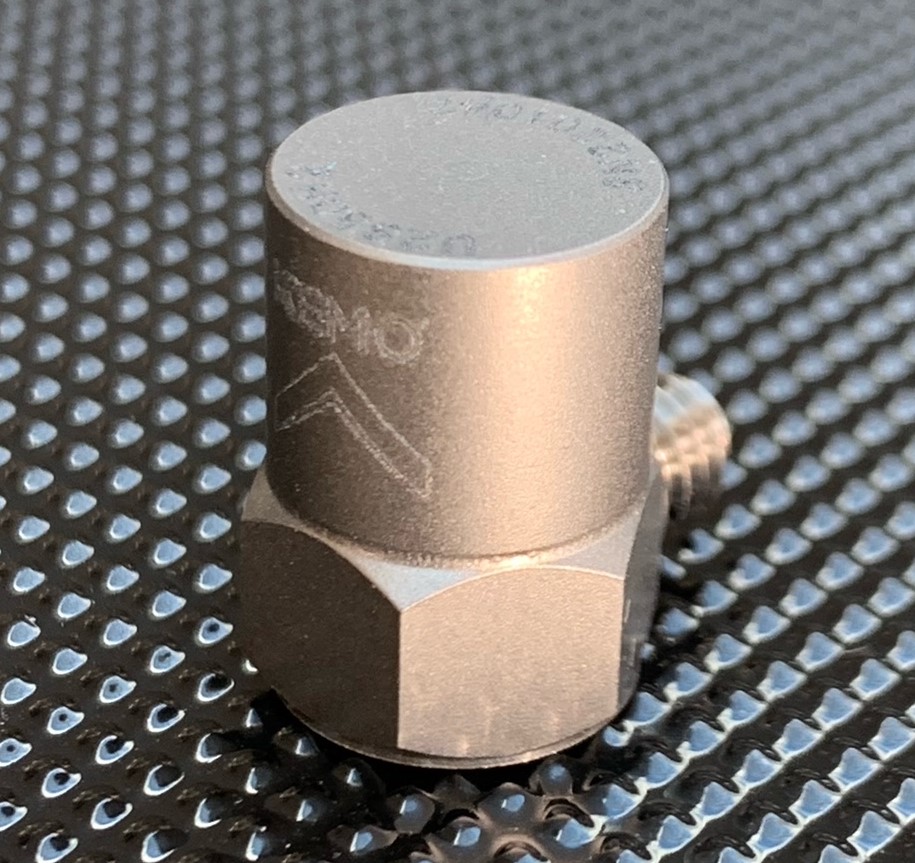 HGC30S-T
30pC/g
-55°C to +250°C
±1000g
12.5grams
14x18 (mm)
HGC30S-T
9kHz
Titanium
10/32UNF Microdot side connector
10/32UNF tapped base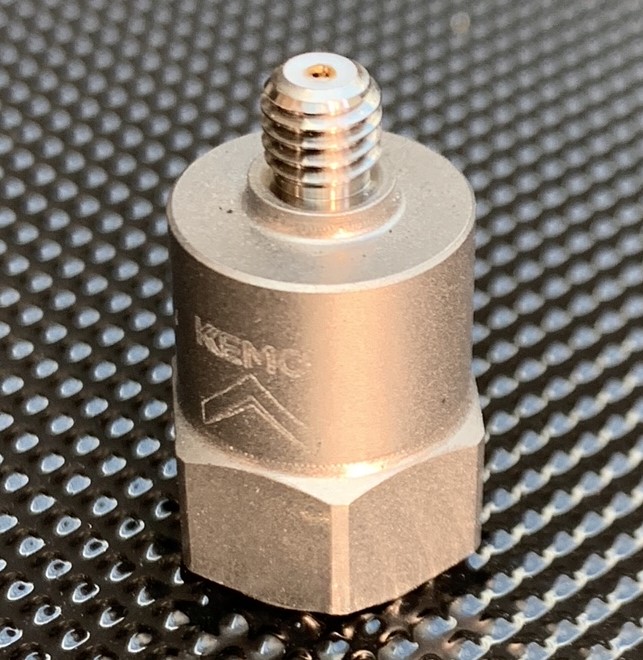 HGC10T-T
10pC/g
-55°C to +250°C
±1000g
6.5grams
11x22 (mm)
HGC10T-T
9kHz
Titanium
10/32UNF Microdot top connector
10/32UNF tapped base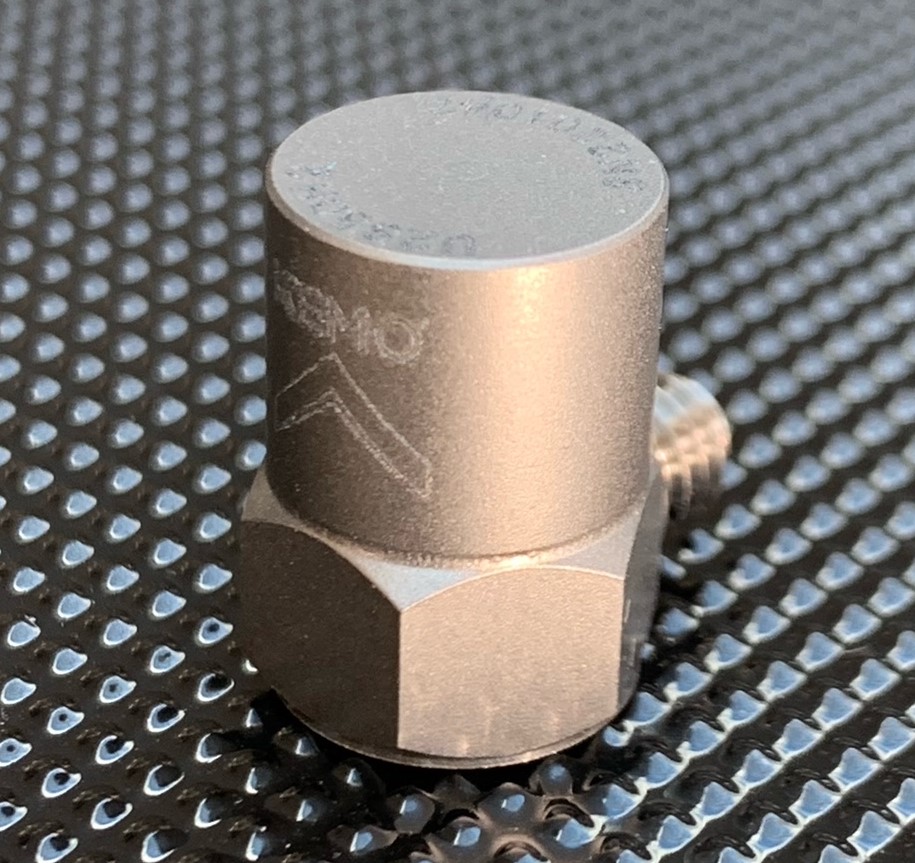 HGC10S-T
10pC/g
-55°C to +250°C
±1000g
6.5grams
11x16 (mm)
HGC10S-T
9kHz
Titanium
10/32UNF Microdot side connector
10/32UNF tapped base
General Purpose Monoaxial Piezoelectric Charge Output Accelerometers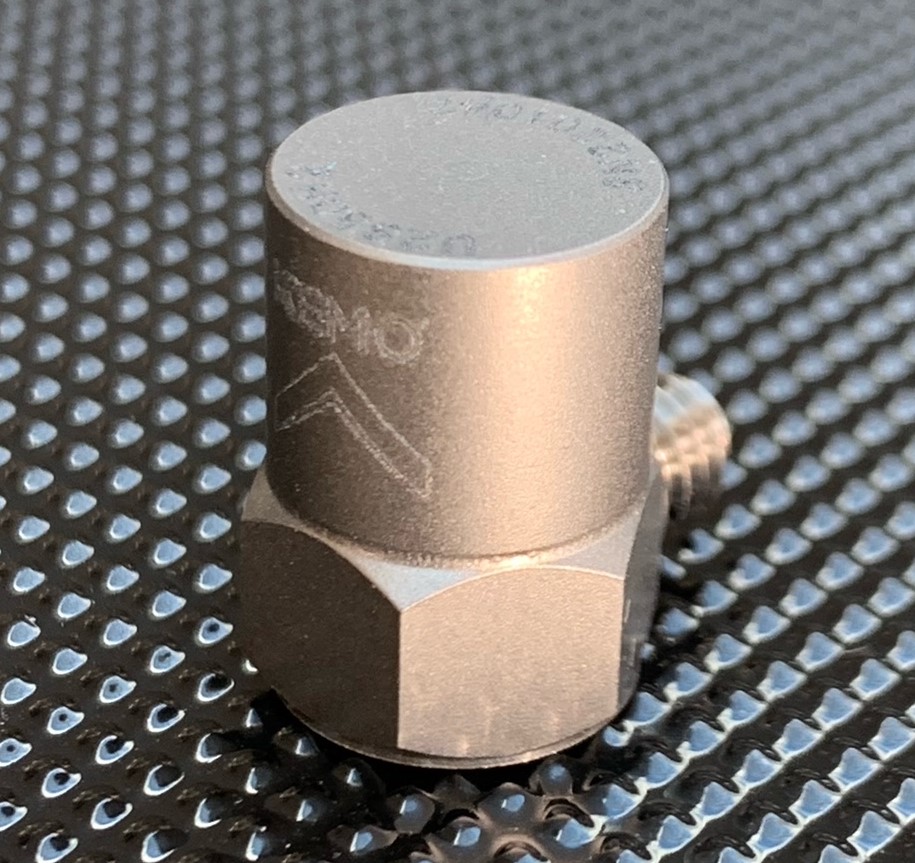 GC10S-T
10pC/g
±5000g
5.8grams
11x16 (mm)
GC10S-T
11kHz
Titanium
10/32UNF Microdot side connector
10/32UNF tapped base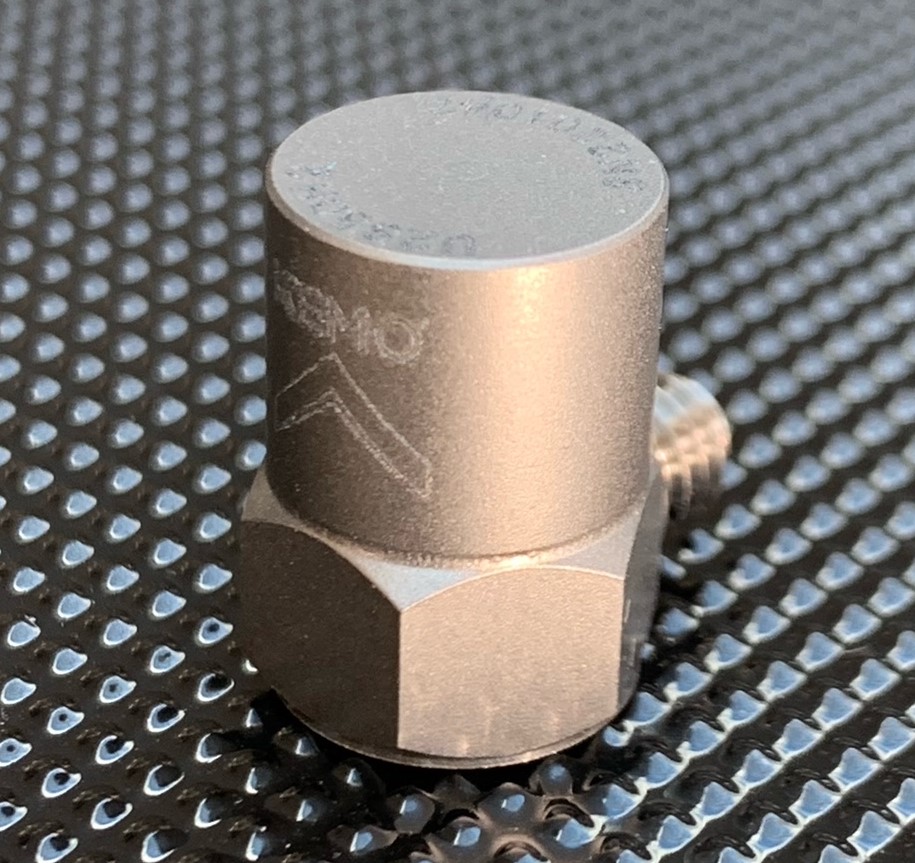 GC20S-T
20pC/g
±2500g
11grams
13x17.5 (mm)
GC20S-T
10kHz
Titanium
10/32UNF Microdot side connector
10/32UNF tapped base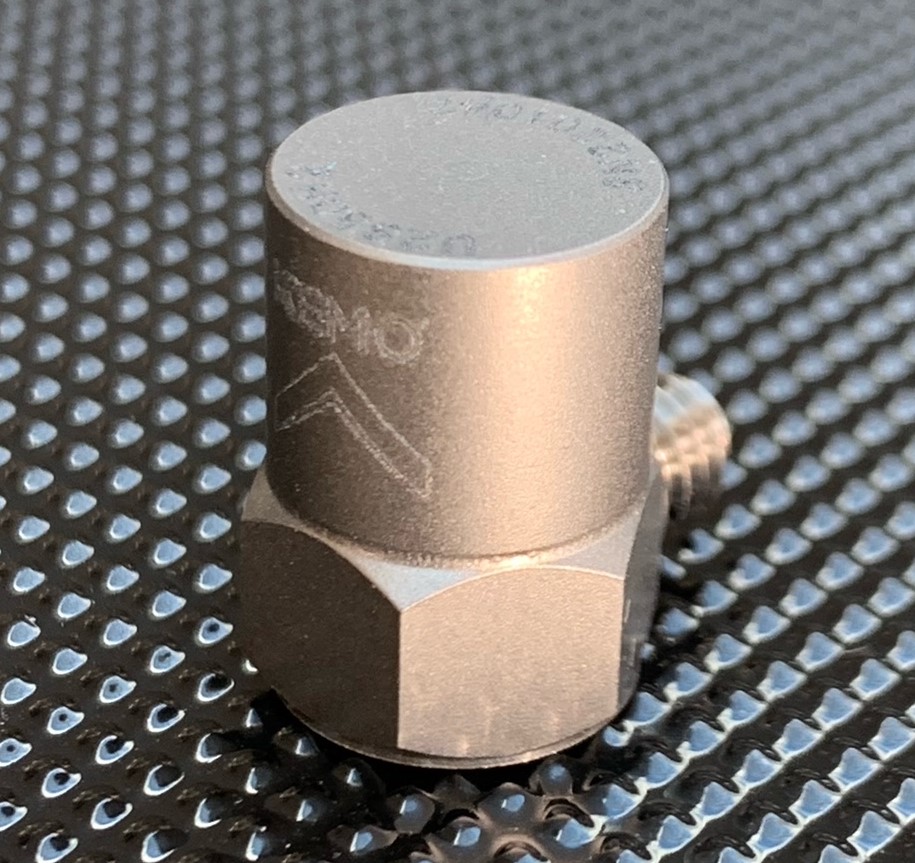 GC50S-T
50pC/g
±1000g
22grams
16x20 (mm)
GC50S-T
6kHz
Titanium
10/32UNF Microdot side connector
10/32UNF tapped base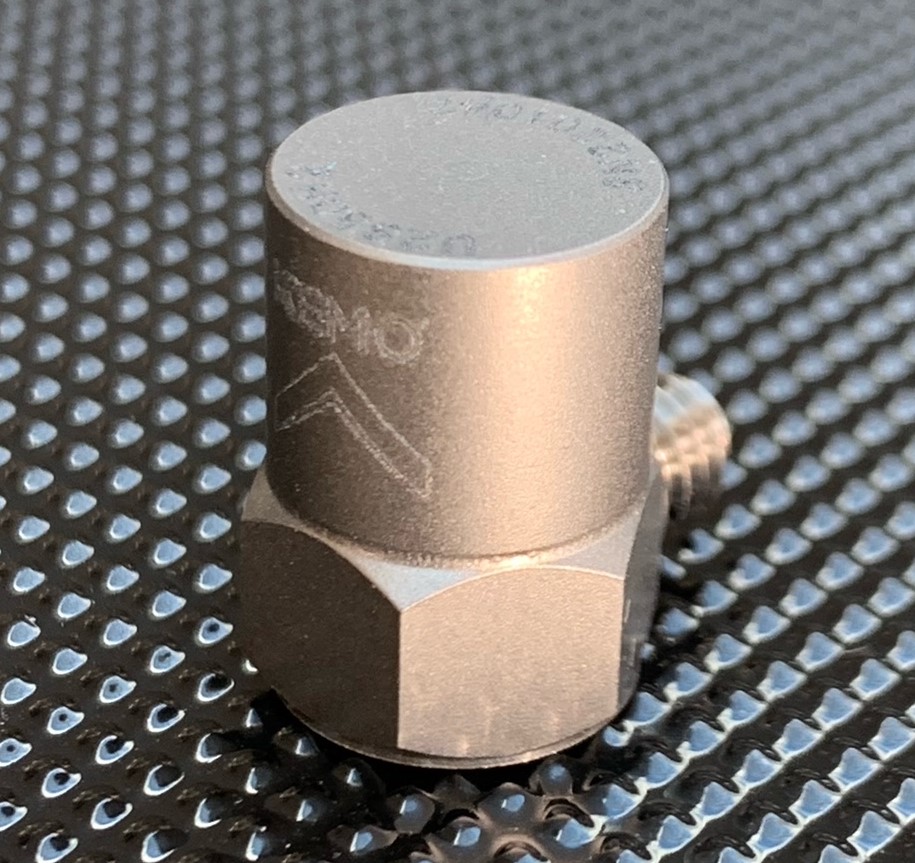 GC100S-T
100pC/g
±800g
26grams
16x20 (mm)
GC100S-T
6kHz
Titanium
10/32UNF Microdot side connector
10/32UNF tapped base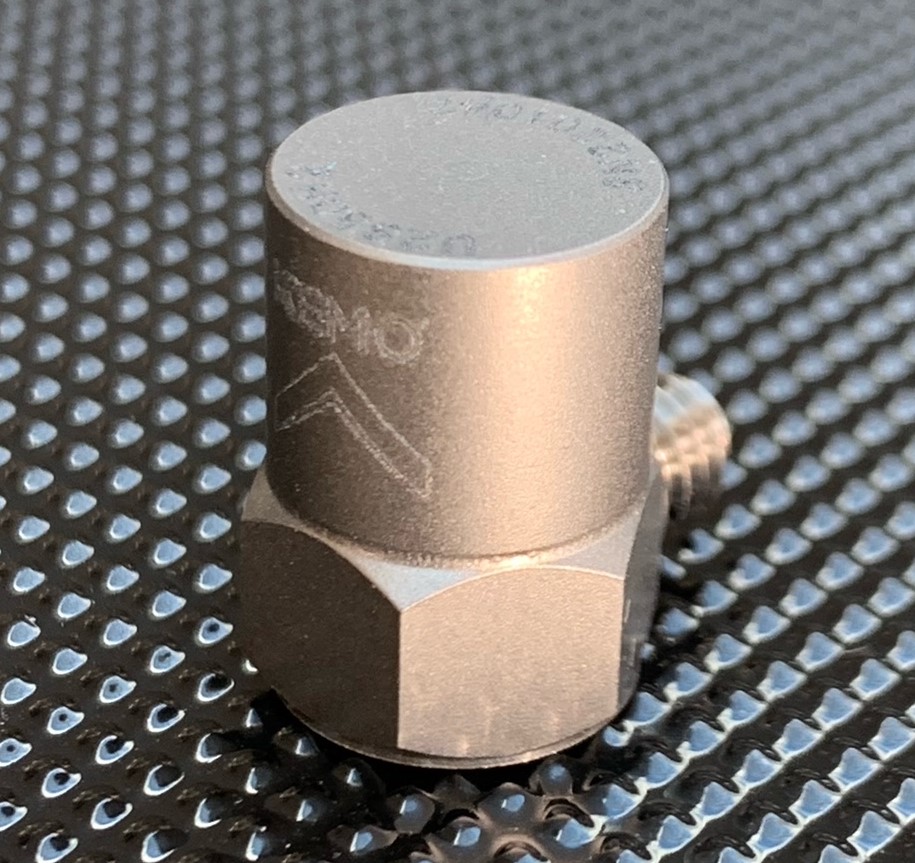 GC200S-T
200pC/g
±500g
30grams
16x23 (mm)
GC200S-T
5kHz
Titanium
10/32UNF Microdot side connector
10/32UNF tapped base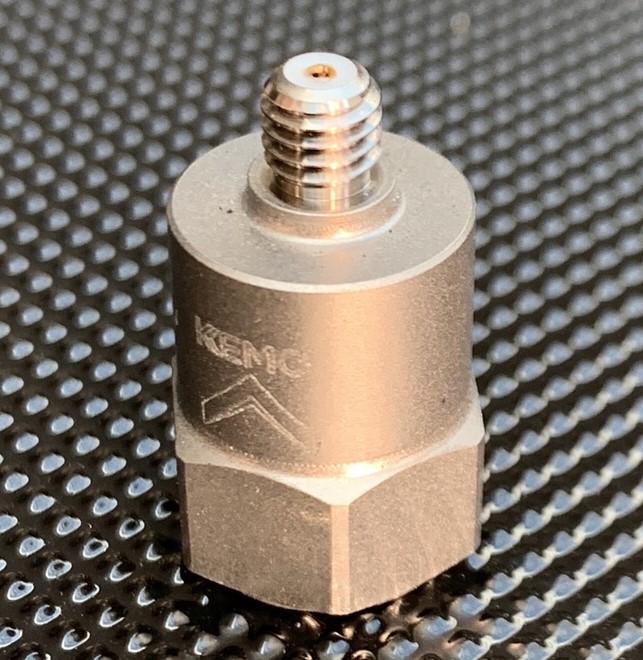 GC10T-T
10pC/g
±5000g
5.8grams
11x21 (mm)
GC10T-T
11kHz
Titanium
10/32UNF Microdot top connector
10/32UNF tapped base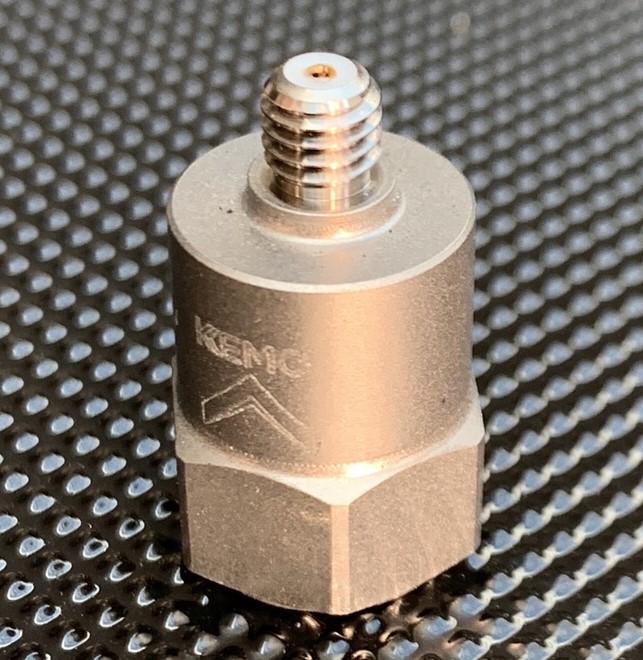 GC20T-T
20pC/g
±2500g
11grams
13x22.5 (mm)
GC20T-T
10kHz
Titanium
10/32UNF Microdot top connector
10/32UNF tapped base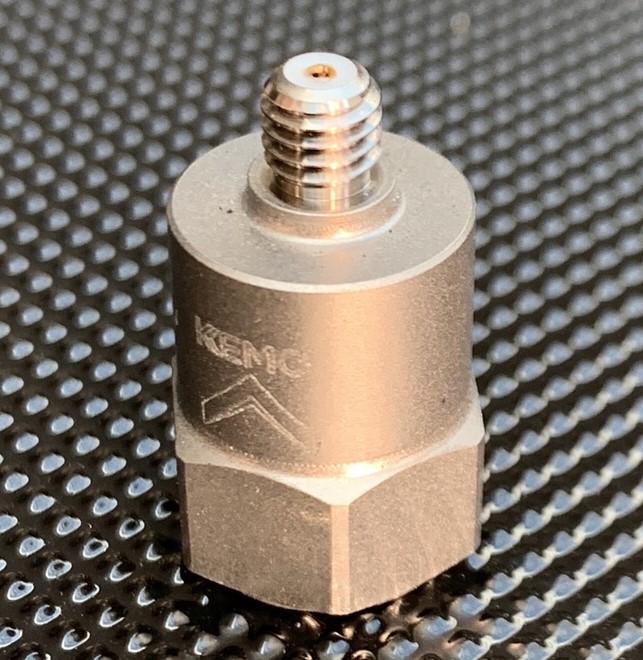 GC50T-T
50pC/g
±1000g
22grams
16x25 (mm)
GC50T-T
6kHz
Titanium
10/32UNF Microdot top connector
10/32UNF tapped base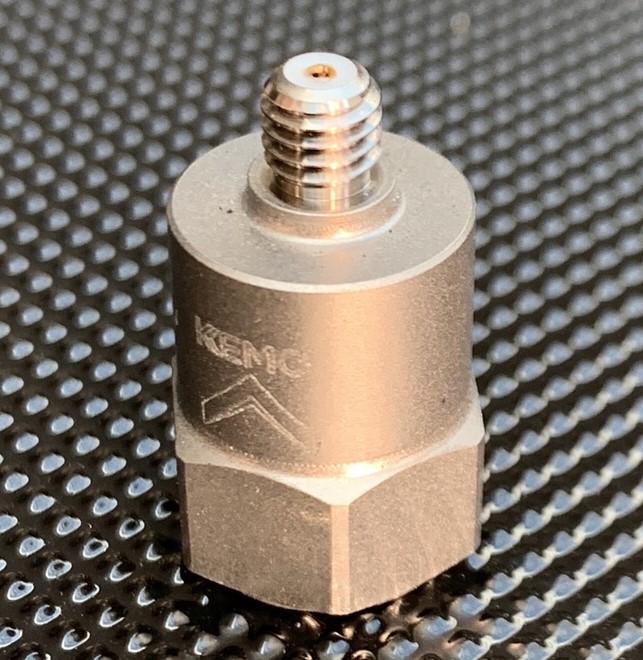 GC100T-T
100pC/g
±800g
26grams
16x25 (mm)
GC100T-T
6kHz
Titanium
10/32UNF Microdot top connector
10/32UNF tapped base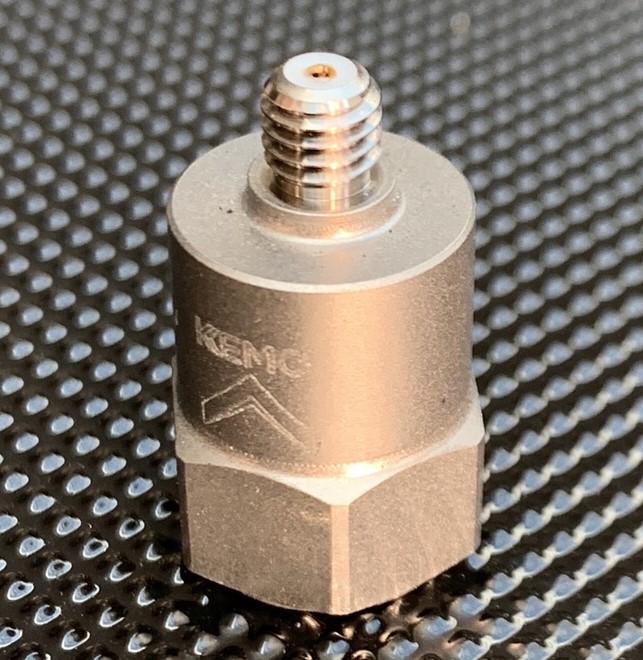 GC200T-T
200pC/g
±500g
30grams
16x28 (mm)
GC200T-T
5kHz
Titanium
10/32UNF Microdot top connector
10/32UNF tapped base
Triaxial Piezoelectric Charge Output Accelerometers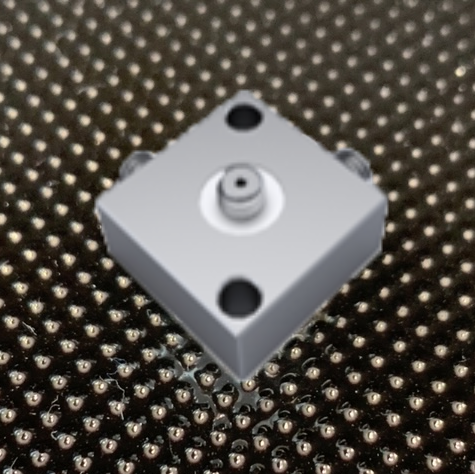 GCT2-T
2pC/g
±2000g
15grams
22x22x10 (mm)
GCT2-T
9kHz
Titanium
3 x 10/32UNF Microdot connector
2 x Ø4mm through holes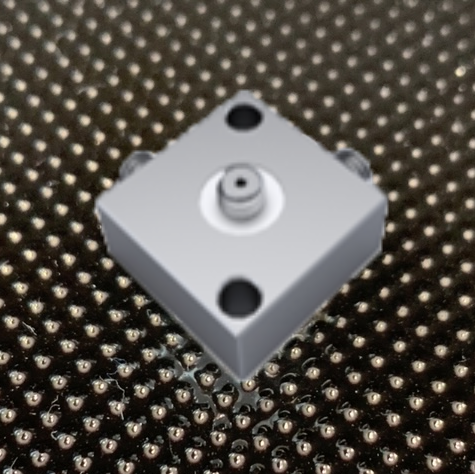 GCT5-T
5pC/g
±2000g
15grams
22x22x10 (mm)
GCT5-T
9kHz
Titanium
3 x 10/32UNF Microdot connector
2 x Ø4mm through holes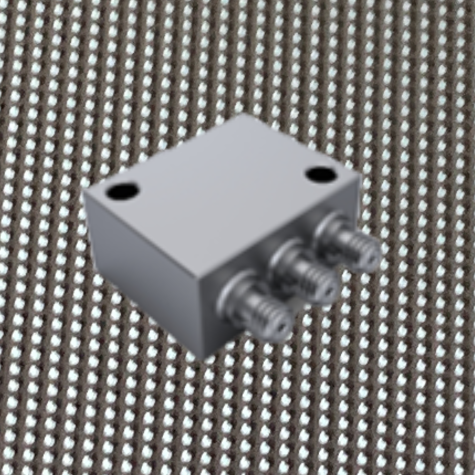 GCT10-H
10pC/g
±1000g
22grams
27.4x22x13 (mm)
GCT10-H
8kHz
Titanium
3 x 10/32UNF Microdot connector
2 x Ø4mm through holes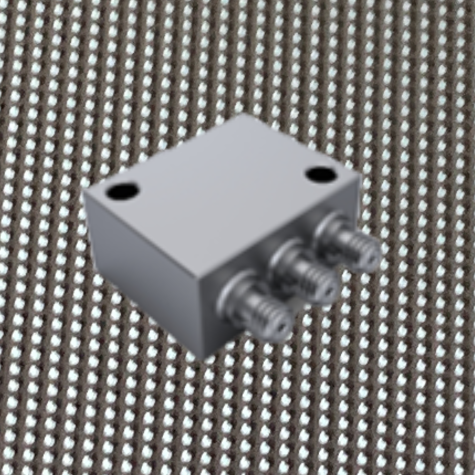 GCT20-H
20pC/g
±1000g
22grams
27.4x22x13 (mm)
GCT20-H
8kHz
Titanium
3 x 10/32UNF Microdot connector
2 x Ø4mm through holes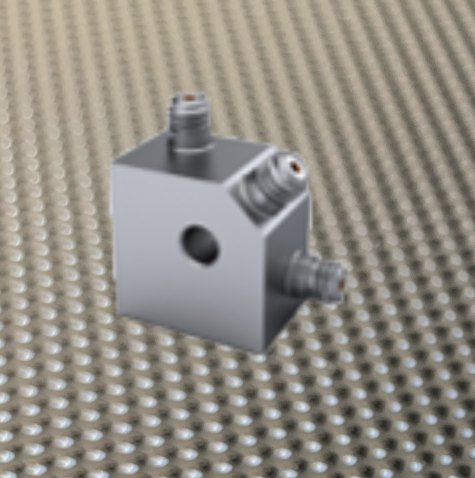 GCT10-TH
10pC/g
±1000g
25grams
25x25x14 (mm)
GCT10-TH
7kHz
Titanium
3 x 10/32UNF Microdot connector
1 x Ø5mm through hole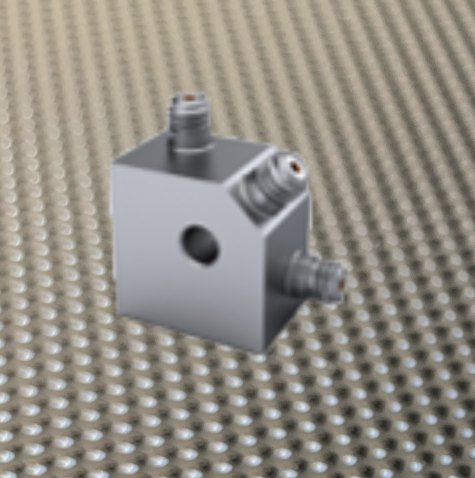 GCT20-TH
20pC/g
±1000g
28grams
25x25x14 (mm)
GCT20-TH
7kHz
Titanium
3 x 10/32UNF Microdot connector
1 x Ø5mm through hole
Piezoelectric Shock Accelerometers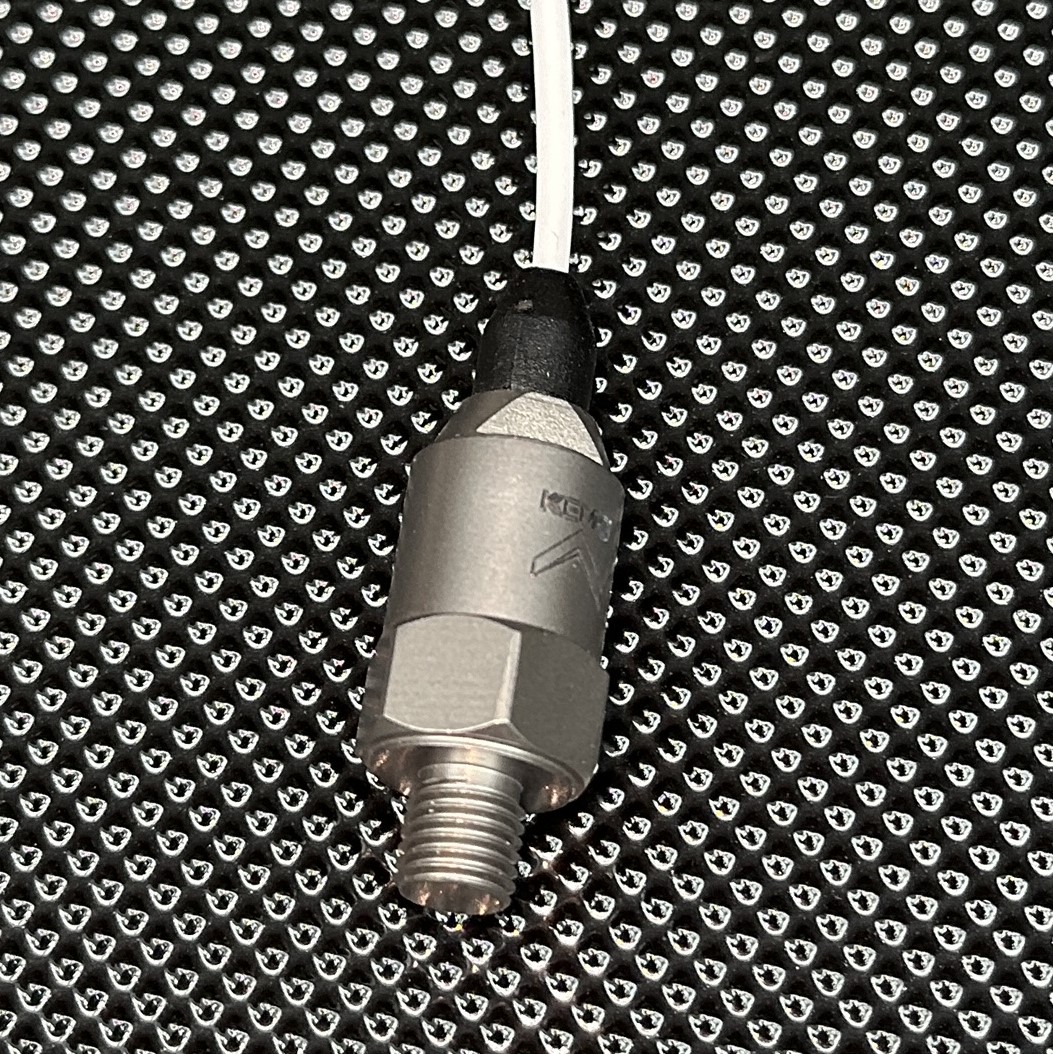 CS-10K
±10000g
0.5pC/g
9grams
12.5x19.5 (mm)
CS-10K
11kHz
Titanium
0.5m Integral Cable
M6 Integral Stud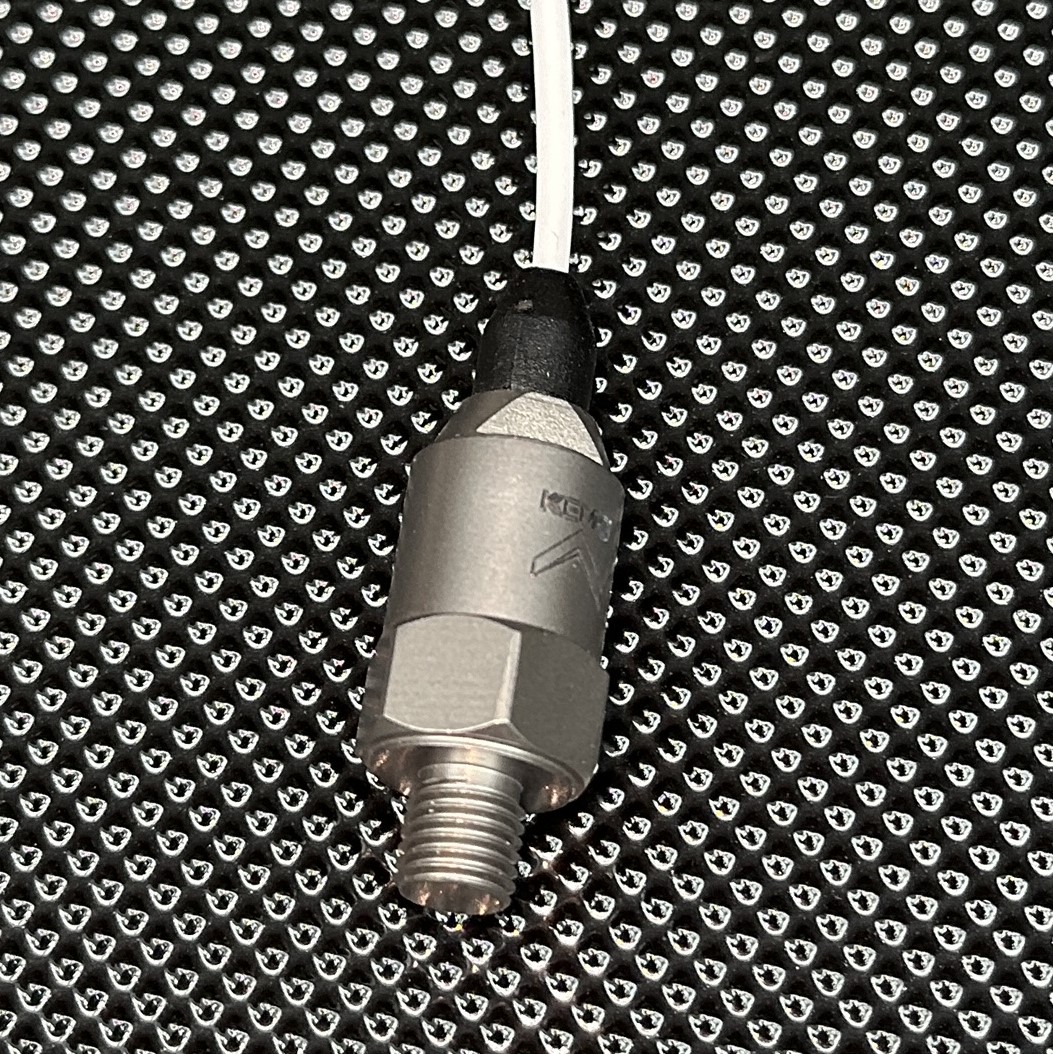 CS-30K
±30000g
0.3pC/g
9grams
12.5x19.5 (mm)
CS-30K
11kHz
Titanium
0.5m Integral Cable
M6 Integral Stud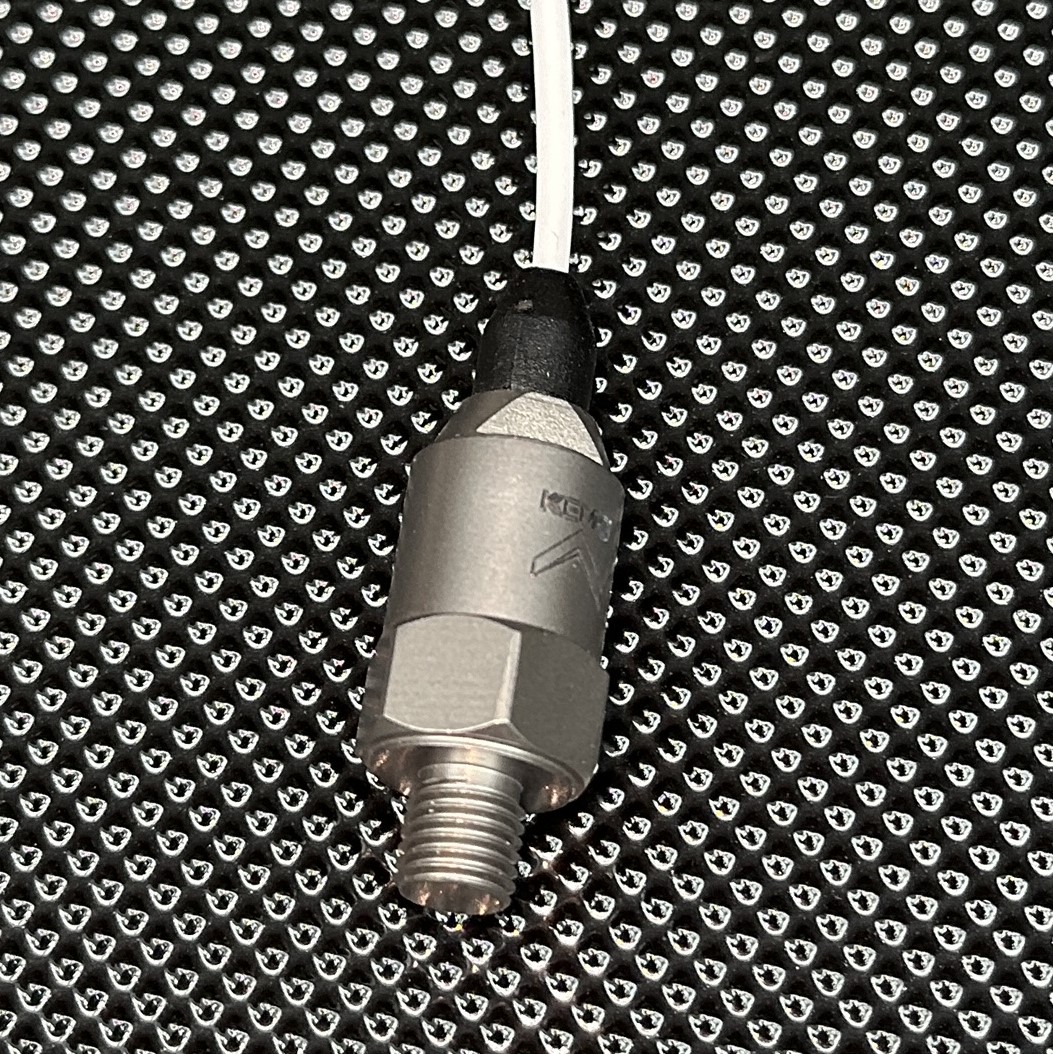 CS-50K
±50000g
0.2pC/g
9grams
12.5x19.5 (mm)
CS-50K
11kHz
Titanium
0.5m Integral Cable
M6 Integral Stud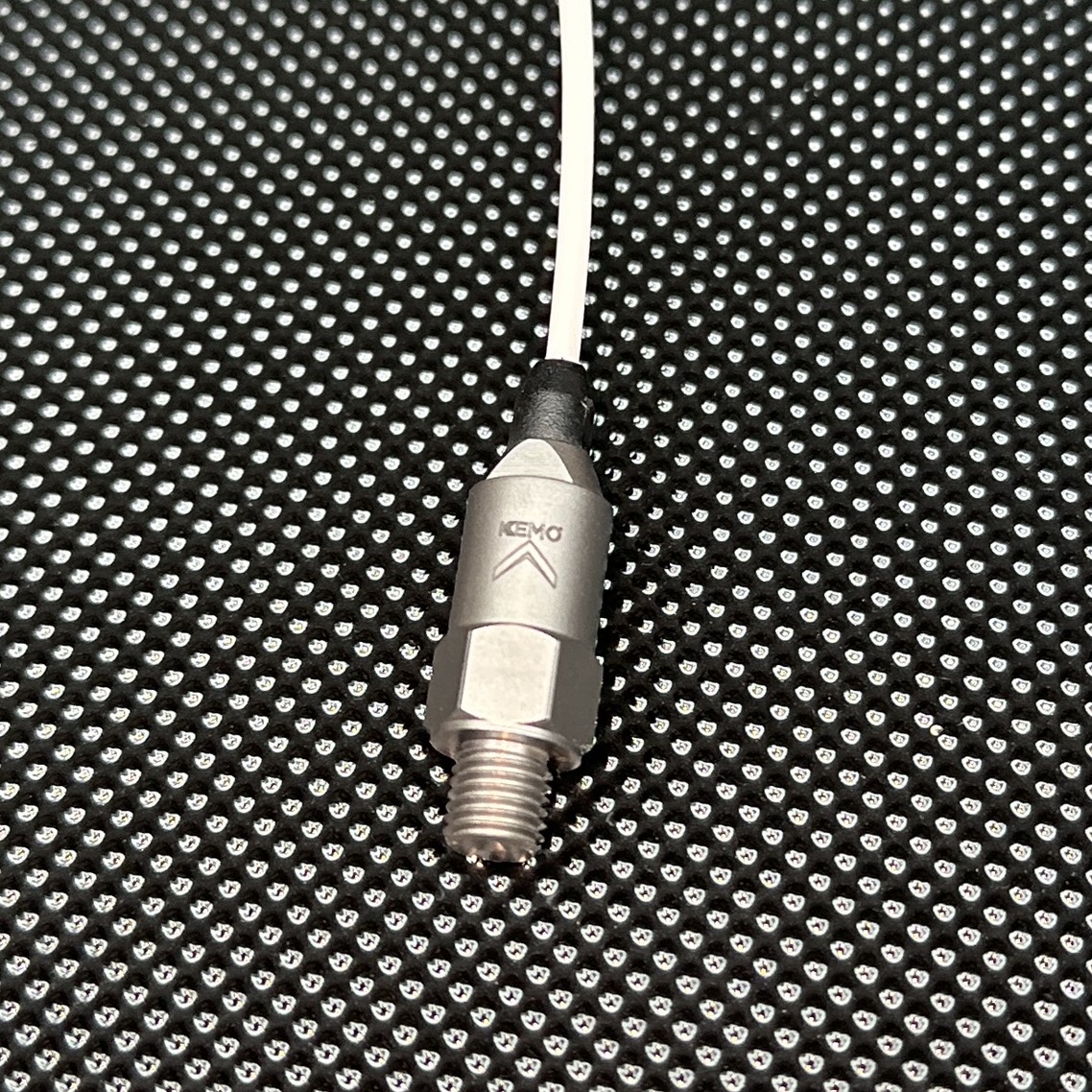 CS-100K
±50000g
0.2pC/g
4.3grams
10.2x19 (mm)
CS-100K
11kHz
Titanium
0.5m Integral Cable
M6 Integral Stud